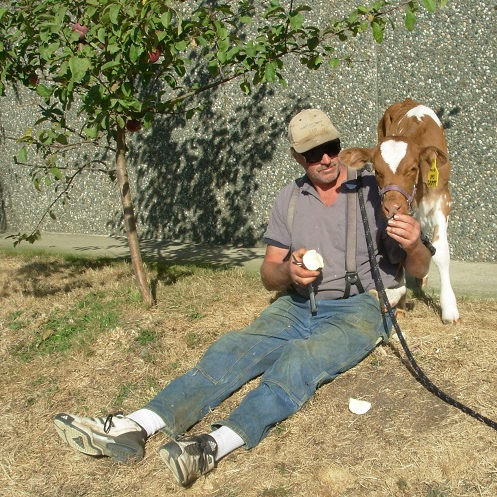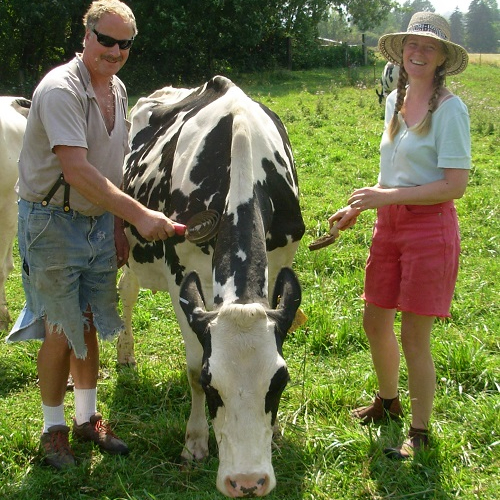 Flying Cow Creamery
Contact: Selma and Keith
Address: 11717 Independence Road SW Rochester , WA, 98579
Phone: 360-273-1045
About Us
The cows that provide the milk for this product are raised on our small farm in beautiful Independence Valley near Rochester, Washington. They live the good life every dairy cow deserves and are out grazing whenever the weather permits. Because our cows are healthy and happy, they provide very high-quality milk.
We are your local yogurt maker. We make yogurt the old-fashioned way. Only milk and yogurt culture. No thickeners nor stabilizers. We use our own high-quality milk to make our yogurt. Our cows have very low somatic cell count, no Johne's disease, and all of our cows are A2A2.
Read more about us and the "ladies" that provide the wholesome base for our product on our website.

"if you were a cow, you would want to live on our farm."

Practices
We are not certified Organic although we follow most of the Organic Practices. We never use chemicals to spray undesirable plants. We use our own manure to fertilize our fields and supplement it with Nitrogen. One of the reasons we are not certified Organic is because we find the US Organic Standards not animal friendly enough. We are more in-line with the European Organic Standards. We like to have all the tools available to us in case we need them to take care of our animals. We use herbal remedies and probiotics so the need for anything more than that is seldom.